A team of professional guides, all born and raised in the area we guide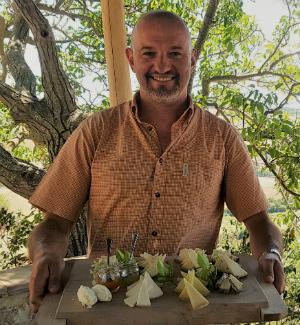 Gianni - Owner, trip organizer and guide at Walk About Italy (with a degree in geology)
I am 49 years old.  Geology is my background (Ph.D.) but to me life is about more than an academic degree. Music and walking are my passions. I have been a certified guide for nature walks since 1999. After working many years as a guide and also in the back stage of the travel industry for foreign walking tour companies, I earned my Tour Organizer business license, valid in Italy and the rest of the world. Let me organize your vacation to Tuscany and other parts of Italy.
Tours he guides: Tuscany, Sicily and Amalfi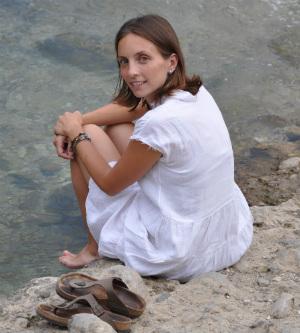 Sara - A true passion for life (with a degree in ethnology)
Sara is a fully licensed guide, both for nature trails and for the city of Siena. Sara was born in a small village in Chianti area. When I first met her few years ago I was struck by her great personality, enthusiasm and kindness. Her background is in Anthropology.
Tours she guides: Tuscany
Lorenzo - Travelling is my life (with a degree in creative writing)
Lorenzo has been guiding tours since 1999. He then earned his master degree in foreign languages and literature.He is fondly in love with Tuscany. However he also enjoys exploring the rest of the world and that's what he does in his spare time, together with studying, reading and writing. He just accomplished his first historical novel and he is now pursuing a master degree in Cultural Anthropology. His favourite Tuscan food? Ribollita soup.
Tours he guides: Tuscany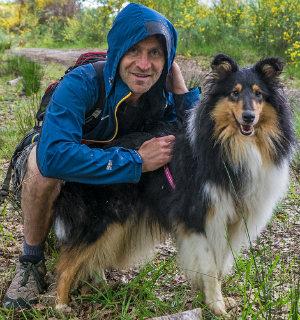 Rudy - Photographing Tuscany (with a degree in yoga teaching)
Rudy was born in Colle Val d'Elsa, a town between Siena and Florence. He began working as a cycling guide and then as a professional nature guide. He is a Yoga teacher and passionate about natural medicine. He studied kinesiology, shiatsu, craniosacral therapy and has completed a master's degree in osteopathy. Now he is studying photojournalism and nature photography because he wants to combine four great passions: photography, travel, people, animals.
Rudy is a vegetarian. "In Tuscany you can eat well without meat too … especially if you like good red wine."
Tours he guides: Tuscany
Roberto - Climbing is my passion (with a degree in biology)
Roberto was born and raised in a small village on Amiata mountain, 50 miles south of Siena. Although his background is in biology he is very keen on traditions and history of Tuscany.
His passion is climbing. He is a climbing instructor and rescuer. Do not worry! He is happy to walk with you on flat terrain 

Roberto is definitely a people-person. He took several courses at "The Academy of Experiential Education" about "group dynamics".
Tours he guides: Tuscany & Umbria + Le Marche
Roberto, never stop learning and discovering (with a degree in Classic Archaeology)
Roberto guides our Amalfi Coast trip. He is an archaeologist and an authorized guide of Campania Region. He's going to offer his knowledge in the art-historical and archaeological field for anyone who wants to understand and investigate the incredible richness of Campania Region.
He collaborates with Slow Food (an international movement that strives to preserve traditional and regional cuisine and encourages farming of plants, seeds and livestock characteristic of the local ecosystem) and so he can also show you the authentic pleasures of wine and traditional food.
Tours he guides: Amalfi Coast
Chiara - Farming vegetables, olives, chickens, ducks and pigs (with a degree in natural sciences)
Chiara was born in Volterra, a charming Etruscan town nearby Pisa. After graduating in Natural Sciences in 2001 she has become a nature hiking guide, accompanying guests in Tuscany and pleasing them with lovely pic-nics. In 2015 she decided to start her own farm with a vegetable garden, olive trees, aromatic plants, chickens, ducks and pigs. Now she is a tour leader and a farmer. She will take you around with dirty hands for a good reason  
Tours she guides: Tuscany
Daniele - Making pecorino sheep cheese an art (with a degree in natural sciences)
Daniele was born and raised in a farmhouse in the Tuscan countryside. Ever since he helped his dad to make an amazing pecorino sheep cheese.
He's got a Master's Degree in Natural Sciences in 2009 and started working as a nature guide around the Indian Ocean and Africa, before coming back to his beloved homeland.
As a passionate birdwatcher, he always keep an eye on the sky during his walks, sharing the pleasure of exploration and the discovery of new places.
Tours he guides: Tuscany
Orietta - a love for travels (with a degree in foreign languages)
Orietta guides our Sicily trip. A native Sicilian, Orietta grew up in Germany. She has got a degree in foreign languages. Because of her love for nature Orietta earned her qualification as licensed guide, tour leader and guide for nature trails.
Orietta loves to travel. You can stop with her and talk about all the destinations you have seen.
She also gives tours to people who are interested in searching their Sicilian roots through  genealogy research first and then inviting guests to meet the family. Awesome, isn't it?
Orietta is associated to Addiopizzo, a group of professionals that work for mafia-free tourism, a new frontier for the ethical tourist.
Tours she guides: Sicily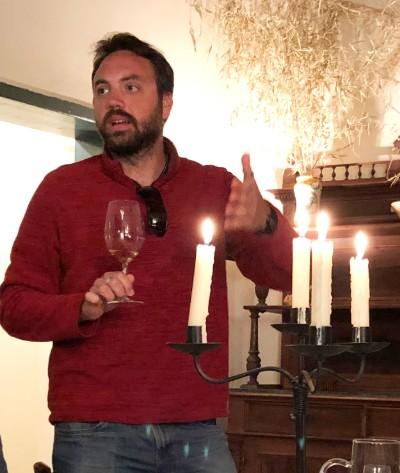 Ermes - I was born to travel the world (with a degree in International Relations and Human Rights)
Native of Palermo, with degrees in International Relations and Human Rights, Ermes has spent years working in social tourism and as a cultural mediator. Ermes has been travelling the world and now  with an extensive knowledge of history, flora, and fauna, looks forward to sharing his expertise.
Tours he guides: Sicily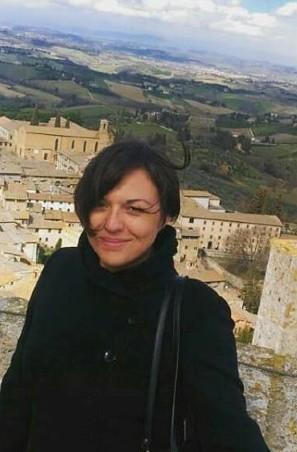 Erica - Walking changed my life!
Erica was born in San Gimignano from Italian dad and Scottish mum.
Her background is as Sales Executive in an export company but after 10 years she decided to leave the office, change her life and make a job out of her passions: walking, nature, art, living outdoor and meeting new people and cultures. Now Erica is a licensed hiking and city guide and her aim is to let you love Tuscany as much as she does!
Tours she guides: Tuscany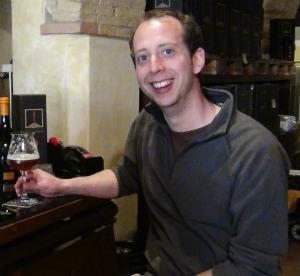 Tommaso - When wine meets the trail (with a degree in biology)
Tommaso was born in Pistoia, a town near Florence. He is a professional nature guide. He earned his degree in biology at the University of Pisa. He loves walking and biking and to be surrounded by countryside and nature. Travelling, reading, cooking and wine are his interests. Tommaso is a professional sommelier and would love to share his passion for wine with you. He is also an authorized city guide for Florence, Siena, Pisa and Volterra. How about a glass of Chianti wine to start off on the right foot?
Tours he guides: Tuscany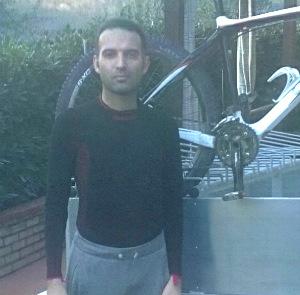 Domenico - A passion for history and books (with a degree in archaeology)
Born and raised in Northern Italy between misty hills and the Po river. Soon he fell in love with Siena and Chianti area. After graduating in Archaeology he decided to combine his passion for history, art and environment becoming a professional fully licensed guide. Beyond being a licensed nature guide he is also a city guide for Siena and the surroundings. Recently his interest has moved to ancient books. Archaeology and ancient books are not so boring if you know how manage them. He will capture your interest with stories on wine & Etruscans or trails & Roman roads. When he is not touring he enjoys free climbing.
Tours he guides: Tuscany
Federico, botany and entomology are my passions (with a degree in foreign language)
Native of Le Marche, Federico will capture your attention hunting for herbs that you can eat! You can see all his passion in the description of the small villages of Le Marche where he belongs to.
Tours he guides: Umbria, Assisi & Le Marche