Palermo style chicken slices recipe
(with vegetarian option)
Here a Walk About Italy we are all looking forward to the new walking season.
It's November 11, 2020 and we are all under the second lockdown.
In the meantime we keep ourselves busy polishing tours, watching tv series and cooking.
This is the first of a series of simple and delicious regional Italian recipes.
The Palermo-style chicken slices are very tasty. Breaded slices of meat in a rich and tasty breading, the Sicilian breading. Lighter than the classic cutlets because they are breaded without eggs and cooked in the oven with very little oil.
Time of preparation: 10 minutes
Cooking time: 20 minutes
ingredients:
Chicken breast slices or veal
(or aubergine – eggplant for my American friends > vegetarian version)
breadcrumbs
salt
black pepper
nutmeg
mint
extra virgin olive oil
Onion
rosemary
Bay leaf
sage
mix a little nutmeg and mint with the breadcrumbs. Dip the slices of meat in the olive oil and then pass them in the breadcrumbs.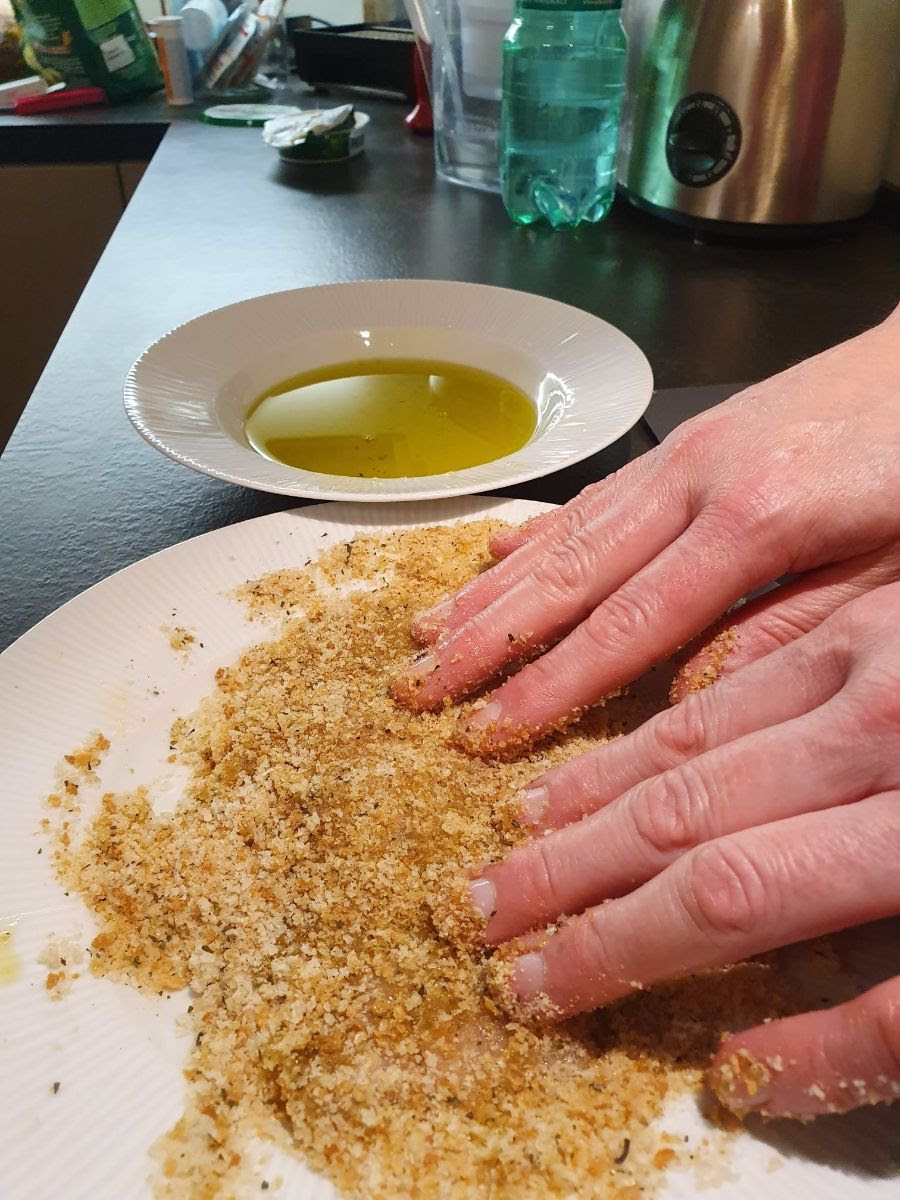 Arrange them in the pan. Place them on top of the herbs (rosemary, onion, sage and bay leaf).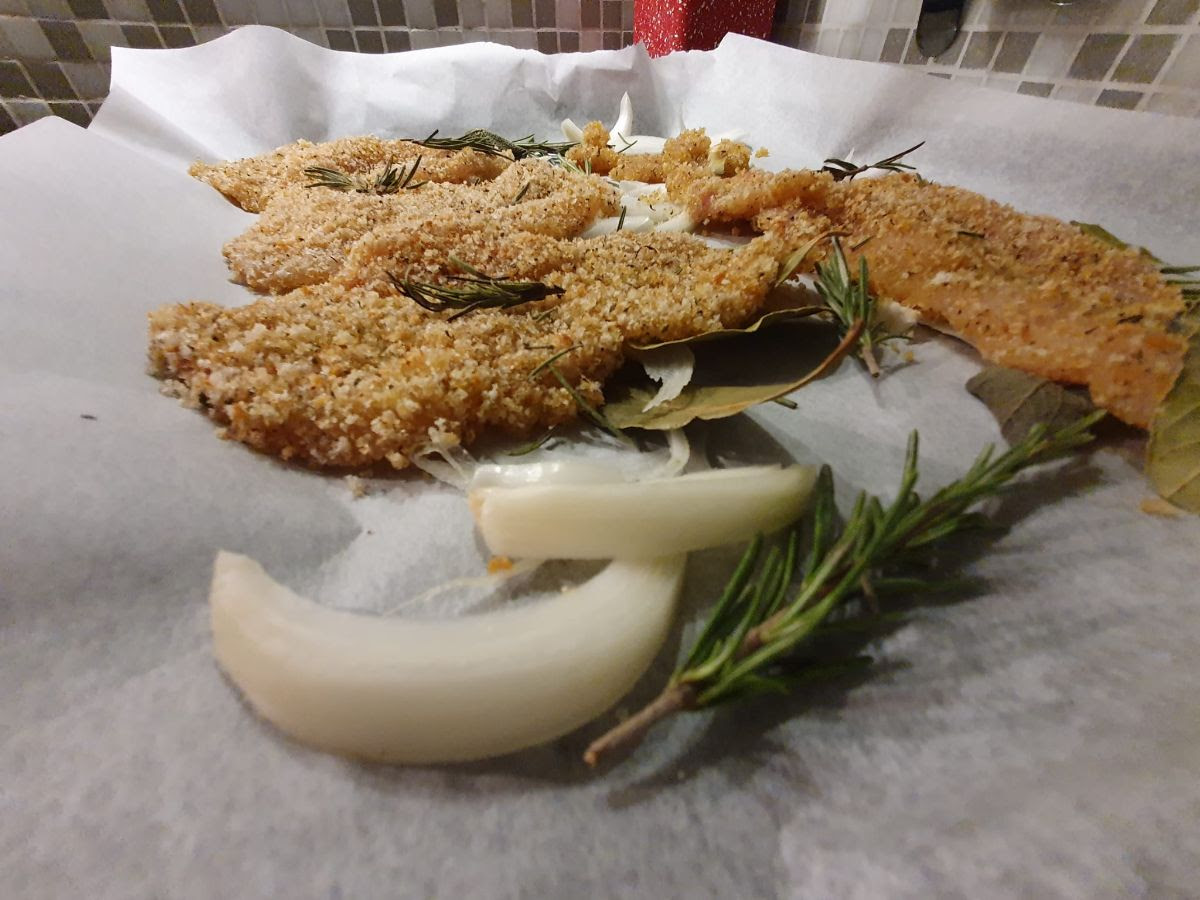 Place the pan with the meat in a hot oven at 200 degrees Celsius (= 390 °F) for about 20 minutes. Halfway through cooking, turn the slices.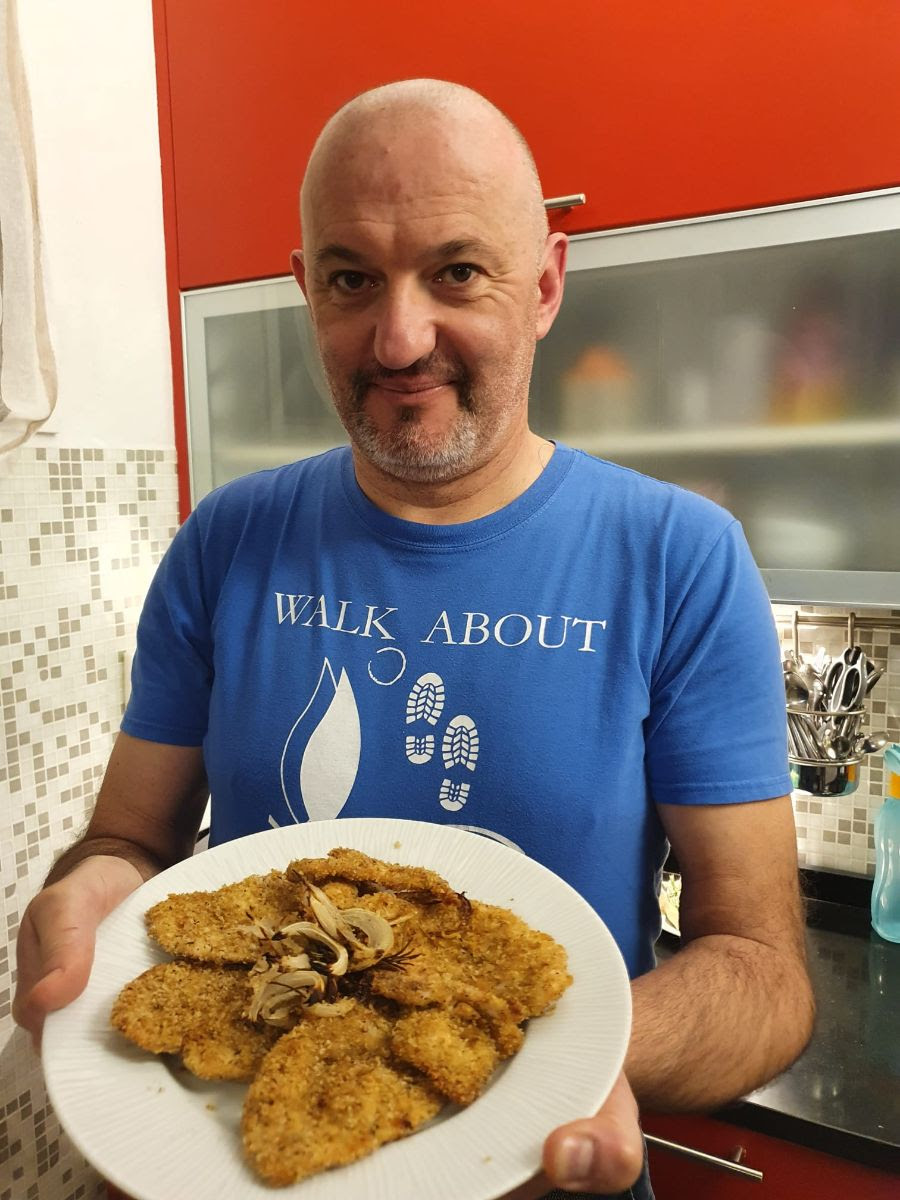 Serve hot on a tray.
If you want to use egg plant (aubergines) follow the same procedure, having first cut the aubergines into slices of 1 centimeter (half inch) high.